Dave Seibert to Speak at APMP Greater Midwest Symposium on September 19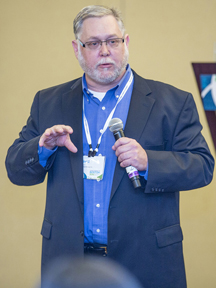 Dave Seibert will be presenting at the APMP Greater Midwest Symposium in Chicago on September 19. Dave's presentation will be in harmony with the music-themed program. It's titled: Coordinating with Your Sales Force: Are you Rockin' and Rollin' or Singin' the Blues?
Too often, proposal staff and sales staff are disconnected. They SHOULD be working together. We will be exploring ways to make that happen.
Read more about the symposium.