We get inquiries all the time from people seeking proposal writing certification. We don't offer certification ourselves, but we drafted a high level overview to give you some guidance as you begin your journey. Good luck!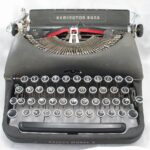 1. Proposal writing certification starts with APMP
The Association of Proposal Management Professionals (APMP) is the "worldwide authority for professionals dedicated to the process of winning business through proposals, bids, tenders, and presentations." The certifications they offer demonstrate your commitment to, and mastery of, this profession.
APMP offers three certification levels: Foundation, Practitioner, and Professional. You begin with Foundation certification and advance.
The APMP certification program is explained in comprehensive detail here.
2. Prepare for your certification exam
There are many third party organizations associated with APMP that can help you prepare to take your APMP certification exam.
BZ Opportunity Management
JK Waldie & Associates
Lohfeld Consulting
Shipley Associates
WaterLily Writing

Strategic Proposals
BidCraft
 The Bid Toolkit
CSK Management
Novare Consulting
Shipley Germany
Shipley UK
Sixfold International
Baachu Scribble
MindIT
Shipley India
3. Maintain your certification with ongoing proposal writing training
After you earn your certification, you need to maintain it. This is done by earning continuing education credits, or CEUs. You can earn CEUs a few different ways:
Attend APMP conferences
Participate in APMP Chapter Events
Seek additional training through approved training programs
Attend APMP webinars (available through the national association and through local chapters)
Pursue self study, such as reading books
You can learn more about maintaining your certification here.
The Seibert Group and our training brand, Seibert Learning, offers training programs that can help you maintain your certification after you've earned it. You can learn more about our programs here.
David Seibert is a professional salesperson and consultant for businesses that respond to formal procurements in non-federal markets. Dave publishes a comprehensive curriculum of online, self-paced proposal training classes, delivers onsite and online proposal training programs for dedicated proposal teams, and provides proposal and business development consulting services for businesses that want to improve their win rates. 

Dave is founder and president of The Seibert Group, a proposal consulting and training organization serving businesses that sell to other businesses, A/E/C firms, schools, and to state and local governments. Dave authored the popular proposal book, Proposal Best Practices, is active with the Association of Proposal Management Professionals (APMP), and is a member of the APMP Speakers Bureau. You can contact Dave at [email protected].